Establishing the perfect connection between customer needs and the ambitions of the employee. That is what makes TASK proud! Based in their headquarters in Utrecht or working at project locations with public clients, together they carry out projects in the fields of Integrated Project Management (IPM) in the markets for Mobility, Water, Space and Energy.
About TASK
TASK is a project organisation that supports public clients with integrated project management for the realisation of projects in the markets for Mobility, Water, Space and Energy. The organisation connects with clients through project deployment, product questions and knowledge development. Maintaining quality as the key focus, by continuously working on the development and motivation of employees. 'TASK-ers' separate themselves through their entrepreneurial spirit, commitment and cooperation.
8
average employee rating
Achieving strategic goals
Thanks to TASK's high-quality services, public clients are able to achieve their strategic goals through different programmes and projects. A family culture forms the basis, the organisation creates fun work for customers, employees and partners. TASK is the binding factor and is seen as an organisation that builds on people.
MANAGEMENT OF THE LOCAL ENVIRONMENT
TASK professionals offer tailored services, products or training to organisations. A complex environment has never been so manageable.
CONTRACT MANAGEMENT
Active in the planning and development phase, the realisation phase, and the management and maintenance phase of projects. The focus areas are the procurement process, contract preparation and contract management.
PROJECT MANAGEMENT
Focused on the markets for mobility, water, space and energy. Professionals with a broad background scope when it comes to complex challenges.
PROJECT CONTROL
Managing the risks of projects by using the right measures. Facilitating and promoting knowledge sharing within project teams.
Working at TASK
Working at TASK means working in a fun environment where you can excel in various projects through TASK with a permanent home base. As a TASK project consultant, you will be assigned to one of our expert teams, divided into the IPM model (contract management, environmental management, project management and project control). You will work on projects for TASK as part of this designated team.
TASK's clients are public project organisations in the markets for infrastructure, space and real estate. For example, Rijkswaterstaat, ProRail, Provinces, Municipalities and Water Boards. As a result, our project consultants mainly work on the client side in projects.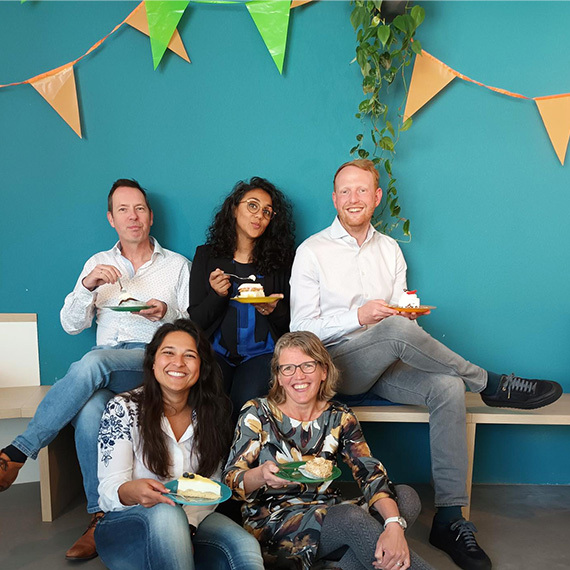 The perfect fit between need and ambition
TASK works daily to create a sustainable, beautiful, safe and more accessible Netherlands. The motivation that drives the organisation is to help employees and customers achieve their ambitions. Establishing the perfect connection between the customer's needs and the employee's ambition and preserving this in the long term. This is what TASK calls the 'fit' that is key to the organisation's mission.