EIFFEL, Palladio, Balance, TASK and DPA Group intensify partnership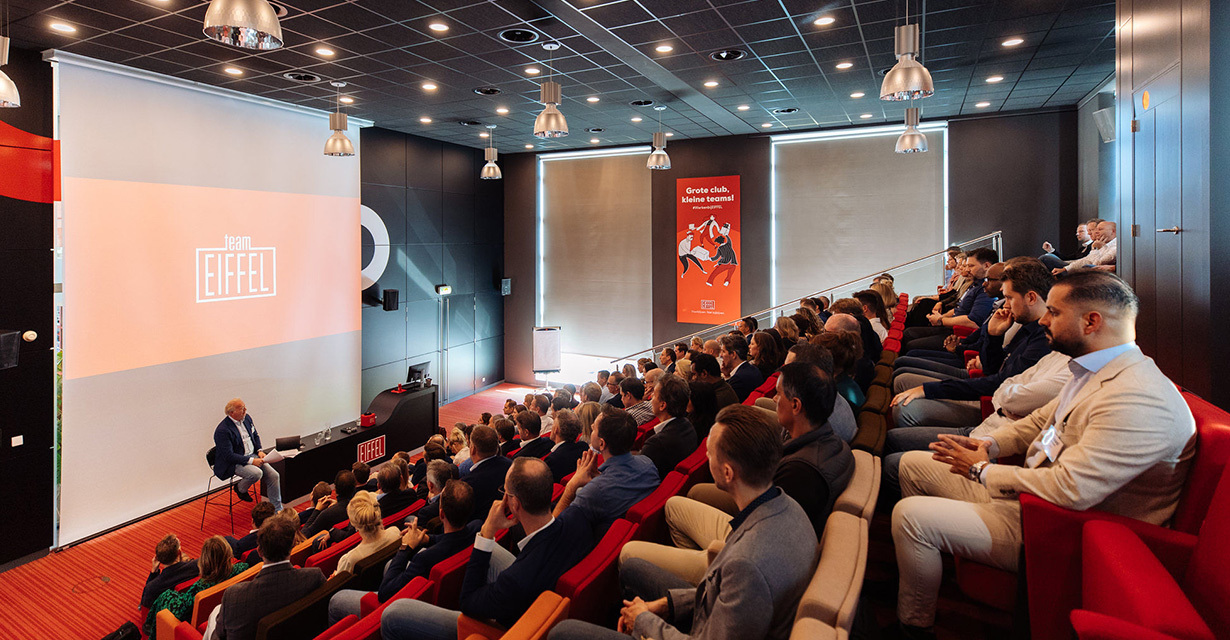 EIFFEL, Palladio, Balance, TASK and DPA will intensify their cooperation as of November 1st. The companies will jointly continue as part of the new holding Team EIFFEL. ConQuaestor, Fagro and YOBZ (part of DPA) will also be added. The eight companies will continue to provide their own services, but will combine their strengths in marketing, HR, finance, IT and growth strategy. Together they form a community of over 2,500 professionals.
The launch of Team EIFFEL signifies a new era as a top-level, integrated services provider. As a collective, this set of companies want to make a difference on complex issues that affect society, such as immigration, energy, climate, infrastructure and area development.
This combination of expertise enables a multidisciplinary view. In the world of project management, infrastructure and transition, this is a much sought-after approach.
In this new structure, Team EIFFEL can provide turnkey delivery on large, complex projects. The companies, which also continue to provide their own services as interim and consultancy specialists in legal, finance, data and project management, expect to make more impact on companies and governments, just as an example.
By cleverly combining knowledge and capacity, Team EIFFEL also wants to stay ahead of the challenges facing the employment market. Against the current backdrop of scarcity, the holding company will grow in the coming years to approximately 4,000 consultants. In terms of the market and the public sector, Team EIFFEL is making a positive contribution to today's employment solutions and a better Netherlands in the long term.
Team
The Team EIFFEL management team is represented by Gert-Jan Meppelink (CEO), Karima van Zadelhoff (CHRO) and Yke Bonenberg (CFO). Imen Laroussi, in the role of Director of Marketing & Communication, is responsible for the marketing strategy at Team EIFFEL and its companies. Esther Huizinga, Thomas Meijer, Bram van Beetz and Sadako Huitema are responsible for the DPA, Palladio, EIFFEL and Balance/TASK business teams respectively.